About
What are the GWRC GIS Mapping Services?
As the name suggests, this website is all about maps and applications from Greater Wellington Regional Council. We also provide handy links to GIS resources from other Local and Central Government agencies in the Wellington Region.
Interactive map resources include but not limited too;
The Wellington Regions air and water quality, recreation and parks, planning zones, resource consents, transport links, local attractions and council services.
Maps can be described in more in a technical term called GIS (Geographic information systems) information.
All maps are freely available to the public. The maps can be viewed and used in most modern web browsers.(nb:A web browser with Adobe Flash Player 11.1 or higher is required to run the advanced map viewer.)
---
What areas are covered by the Greater Wellington mapping services?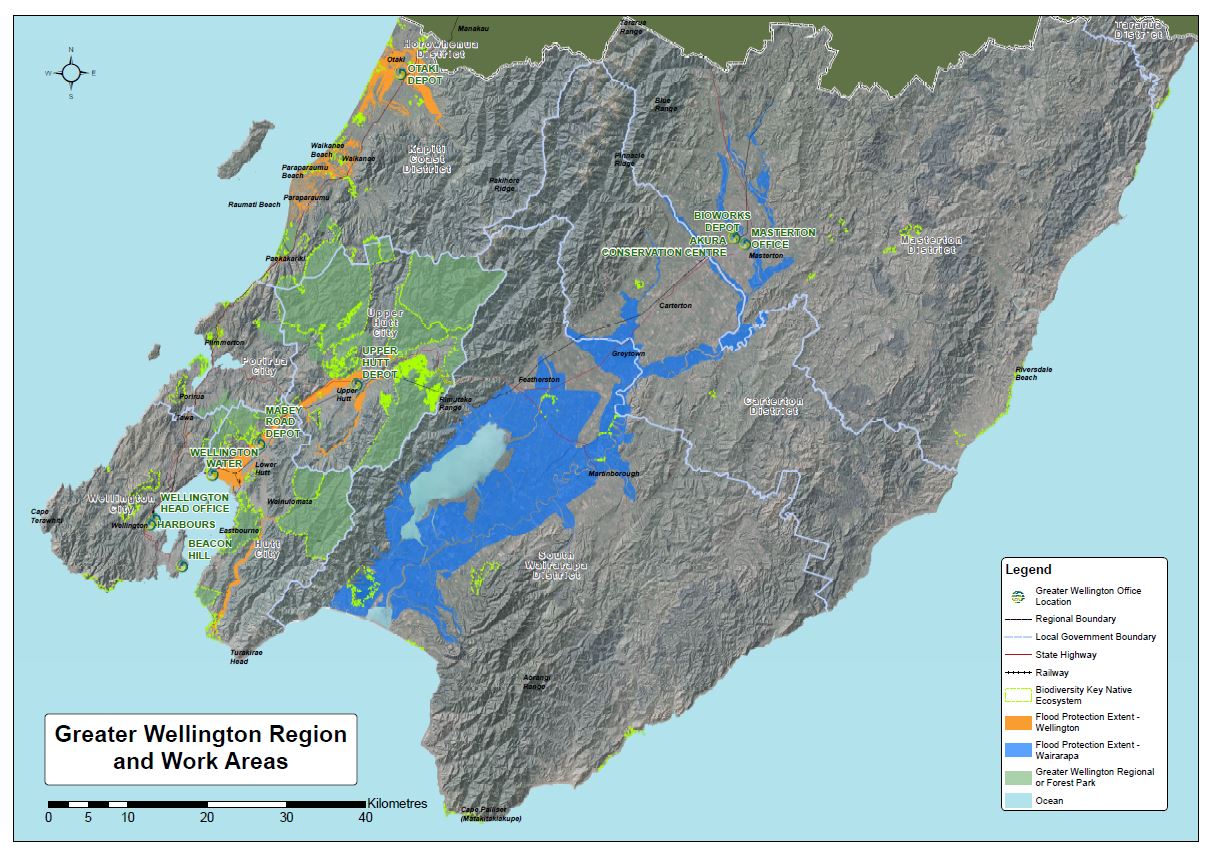 The Greater Wellington mapping services cover the entire area of the Wellington Region, which comprises the area covered by the following Territorial Authorities:
Wellington City Council
Hutt City Council
Porirua City Council
Upper Hutt City Council
Kapiti Coast District Council
Masterton District Council
Carterton District Council
South Wairarapa District Council
Tararua District Council (part only)
---
What can I do with these maps?
The site contains many tools and resources related to interactive mapping. The Viewer page leads to the standard online map viewer available on the site, which allows you to annotate the maps, select areas, and view pop-up information. The More Info links enable users to click through to council website data.
Advanced users requiring powerful graphical, search and selection capabilities can access map layers using the Advanced Viewer. There are also links to external web and mobile software development kits for professional software/app developers.