Updated regional topographic base maps released
Author: John Gibson
Greater Wellington Regional Council has now released version 2 of the regional topographic basemap. This updates the original product, first released in 2015. It includes a number of updates and improvements. The original maps are described here : New Topographic Basemaps Released.
Updates include :
Building footprints updated from LINZ sources;
Roads from NZTA Open Data;
Contours updated from best available LIDAR sources up to 2020, with cartographic enhancements;
Some enhanced watercourse data from GWRC;
Other vector data updates from LINZ
LIDAR updates include :
Regional 2014 LIDAR enhanced and migrated to NZVD2016 by LINZ in 2017;
PCC LIDAR resurvey data of urban areas from 2015;
HCC and KCDC LIDAR resurvey data of urban areas from 2017;
Masterton urban LIDAR resurvey data by GWRC from 2017;
WCC LIDAR resurvey data from 2019;
Below is an example image of the mapping showing 5m contours.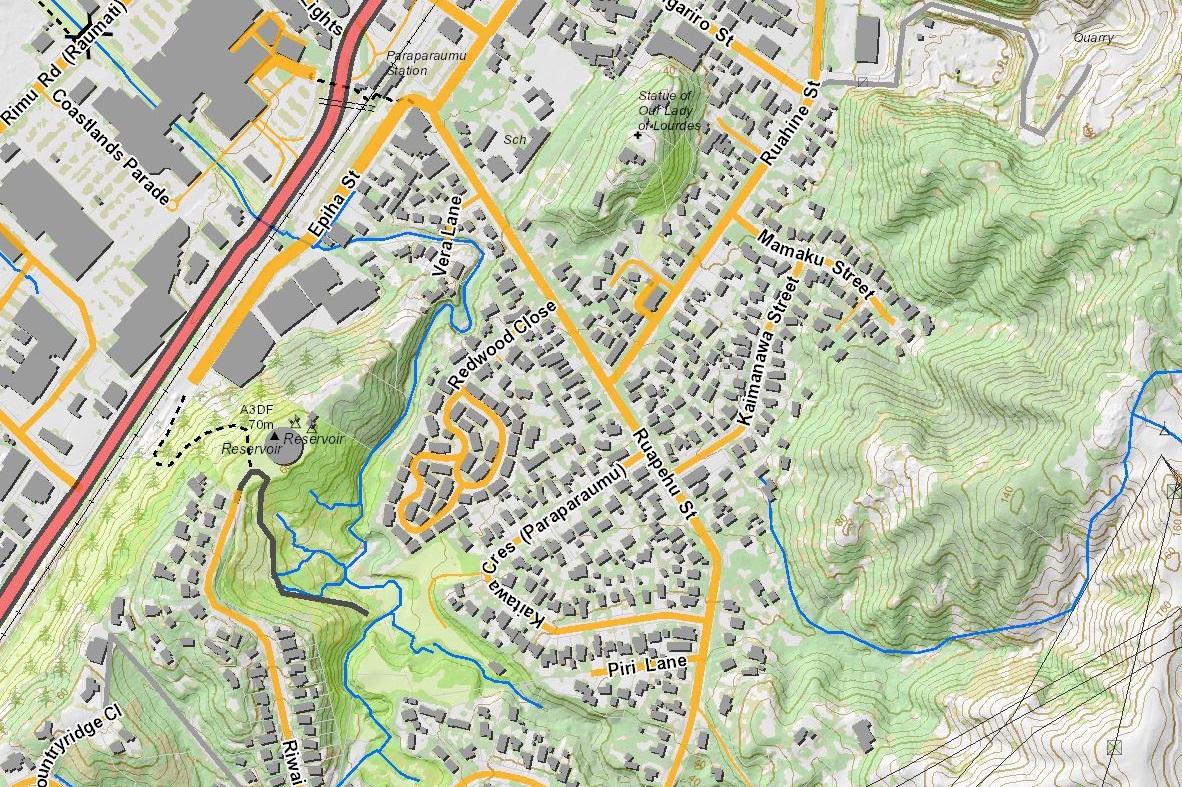 We welcome your feedback. Let us know what datasets you are interested in seeing in the maps; how easy you have found it to use; any comments you would like to make to help us make it a valuable tool for you.
The creation of these maps is described in more detail in an article hosted by the NZ Cartographic Society.
Supporting documentation is hosted in this Google Drive folder.
Published: 25/07/2022 Updated: 26/07/2022